News And Events
KimLift Heavy Lift Synthetic Slings Used Successfully In Inpex and Prelude Projects
October 01, 2016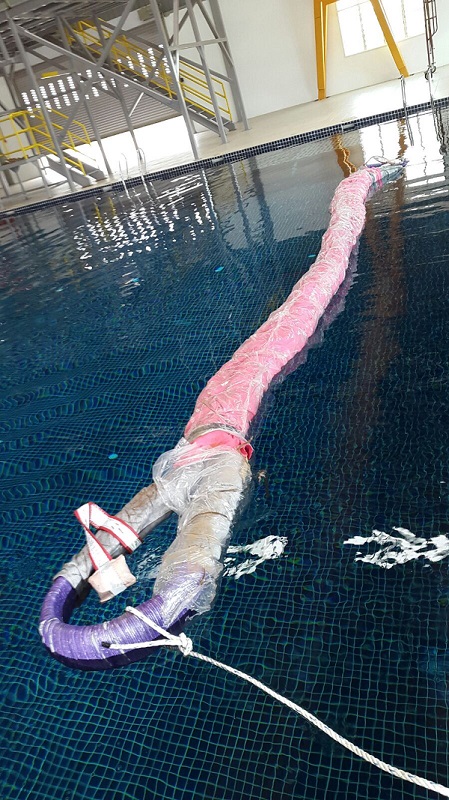 KTL Offshore's ground breaking KimLift synthetic slings were used to complete two offshore heavy lift subsea projects in recent months.
For the Inpex project the largest KimLift slings (KLX-499)had an MBL of 1,998 MT and were used to lift and lower complicated SURF equipment.
For the Prelude project, the KimLift slings were 26m in length with an MBL of 2,814 MT and were used to lift and lower subsea structures.
The project team has given feedback in both instances as to the fantastic results achieved using the KimLift slings. The lightweight slings reduced expensive operational time offshore and thereby saving money.
Both these projects demonstrate the effectiveness of new technology – using HMPE material for the load bearing component of the slings – in reducing operational costs.
KimLift slings are the future of heavy lifting!
Sustainability Report

December 28, 2018

Pleasure to present our 1st Sustainability Report for the calendar year ended 31 December 2017 (CY2017). Sustainability Report (Period covering 1st Jan - 31 Dec 2017) Please Click here for details.

OSEA Exhibition

November 15, 2018

OSEA Exhibition on 27 - 29 November 2018 Visit us at Booth BH3-07 We will be exhibiting at OSEA 2018 - come and visit us to see our new Black Mamba towing strops as well as our heavy lift range of synthetic and steel slings.

OFFSHORE TECHNOLOGY CONFERENCE 2018

April 18, 2018

OFFSHORE TECHNOLOGY CONFERENCE 2018 EXHIBITION HOURS : Monday, 30 April 0900 - 1730 Tuesday, 1 May 0900 - 1730 Wednesday, 2 May ...