News And Events
Notice : Relocation Office
February 15, 2018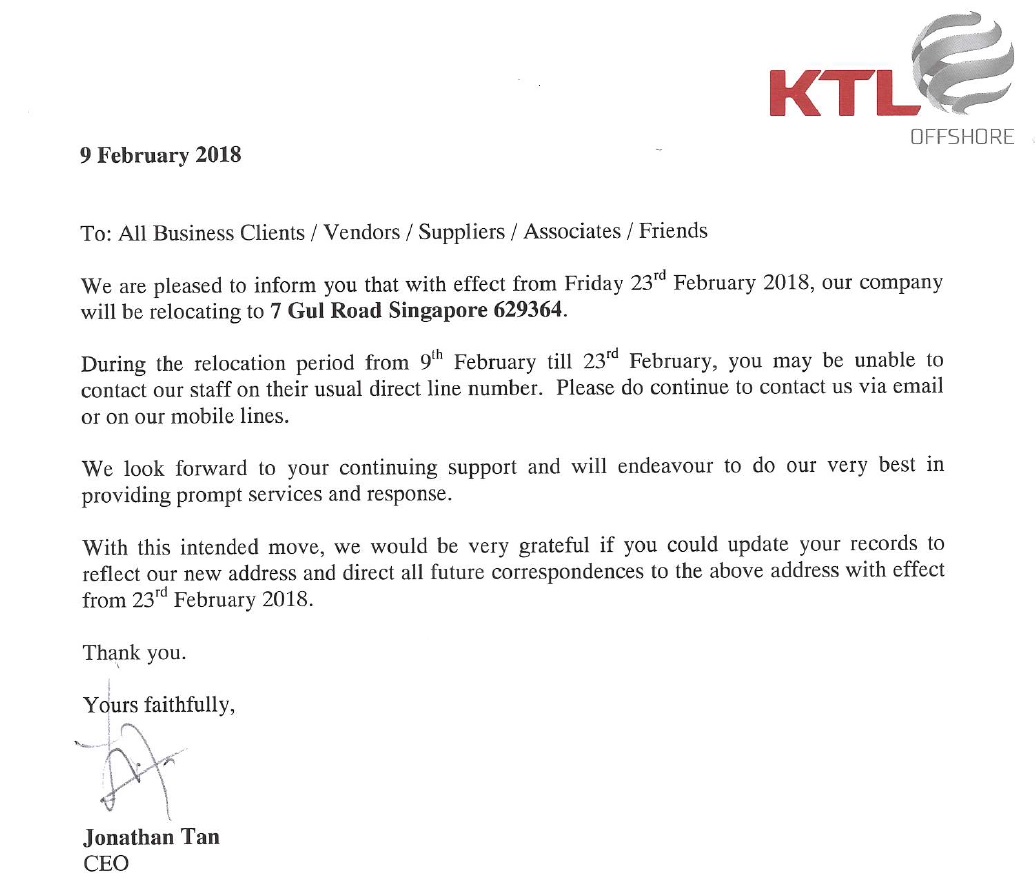 We are shifting office this month!
During the relocation period from 9th February till 23rd February,
you may be unable to contact us on our usual direct line number.
Please do continue to contact us via email or our mobile lines.
Our new address is 7 Gul Road Singapore 629364 with effect from Friday 23rd February 2018.
Sustainability Report

December 28, 2018

Pleasure to present our 1st Sustainability Report for the calendar year ended 31 December 2017 (CY2017). Sustainability Report (Period covering 1st Jan - 31 Dec 2017) Please Click here for details.

OSEA Exhibition

November 15, 2018

OSEA Exhibition on 27 - 29 November 2018 Visit us at Booth BH3-07 We will be exhibiting at OSEA 2018 - come and visit us to see our new Black Mamba towing strops as well as our heavy lift range of synthetic and steel slings.

OFFSHORE TECHNOLOGY CONFERENCE 2018

April 18, 2018

OFFSHORE TECHNOLOGY CONFERENCE 2018 EXHIBITION HOURS : Monday, 30 April 0900 - 1730 Tuesday, 1 May 0900 - 1730 Wednesday, 2 May ...